Another Amazing 2017 Review for alpha bones candy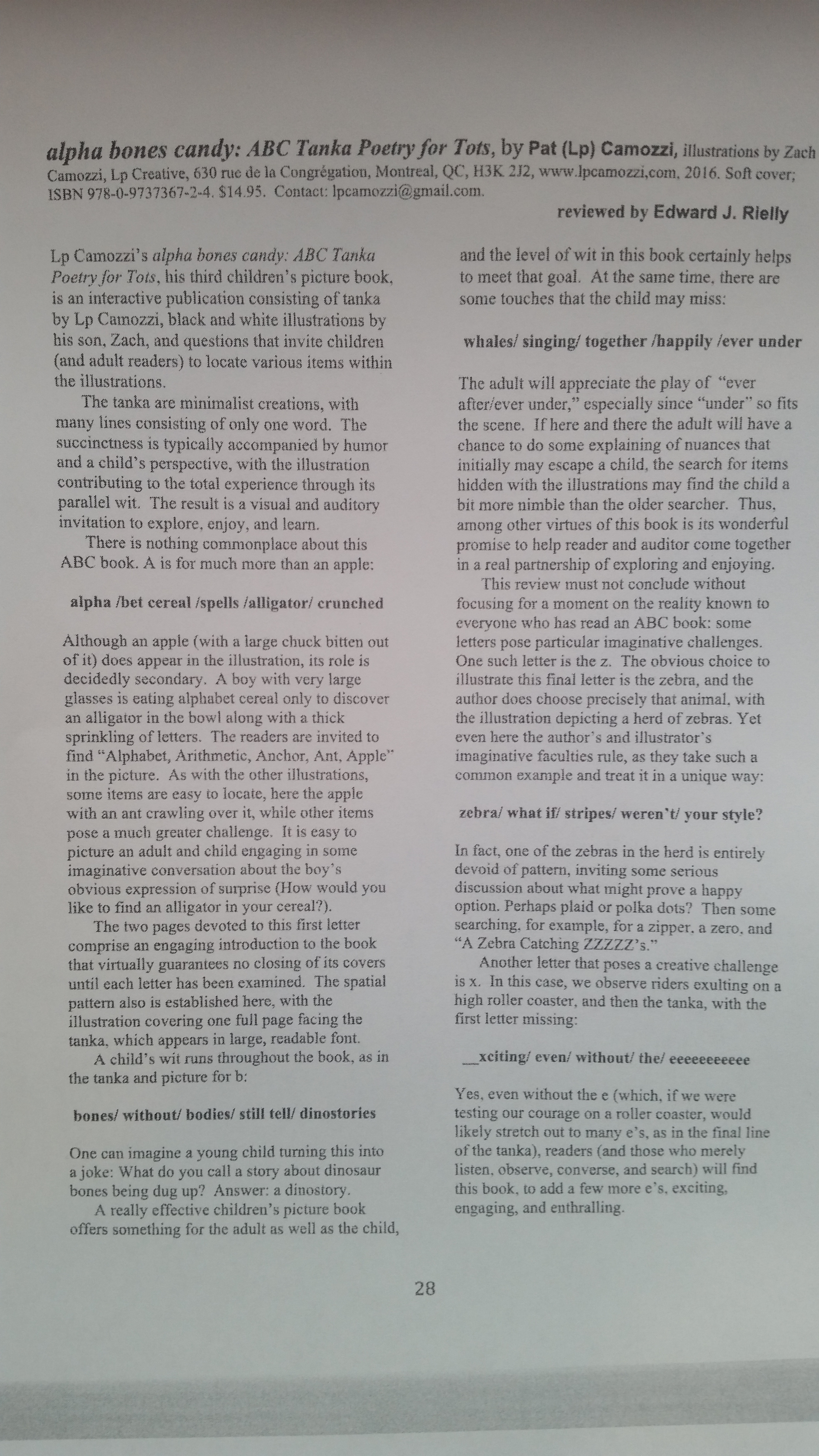 "This is absolutely delightful and really original"
" I love the wordplay and the imagery"
"It's really the best of your work that I've read!"

FEATURING:
 
64 page ABC book
Unique humourous Tanka poems
B&W illustrations you can colour
Objects to find in each illustration
Involving huggy moments for reader and child
A whole lot of fun!!!!
Printed in Canada
Spice Kapita. That Dancin' Guy - long listed for the 2013 Ontario Blue Spruce Award.
LIMITED QUANTITY STILL AVAILABLE:
Discover the wide world of dance through the amazing dance step machine that carries our hero, Spice Kapita around the globe. All to fulfill his lifelong ambition to dance. Once again Lp's 36- page hard cover book is full of spectacular colour illustrations from his fine artist daughter Marielle. 
Pasta Pazoo. More Better Spaghetti a Best Seller
SOLD OUT!
Lp was delighted when his 2000 unit press run sold out in Quebec, which technically qualifies it as a best seller in the province for children's picture books.  Even more satisfying was re-connecting with young people of all ages who learned to read with this book.